Ponder this question; who's buying all those shares that others are anxiously selling?
The 100-day average volume for the shares traded in the S&P 500 has been 3.8 billion per day. In the past ten days, the volume-averaged 4.6 billion. Ponder this question; who's buying all those shares that others are anxiously selling? Is it Warren Buffett, retail investors, hedge funds, or corporate insiders? Here's what we know for sure, somebody is buying the stock shares others are selling.
One question often arises about how the stock market performed during inflationary years. Take a look at the chart illustrating stocks, inflation, and rates (sources: BLS, Federal Reserve, Yahoo Finance). Take note of how the stock market fared during periods of higher inflation to gauge the present situation.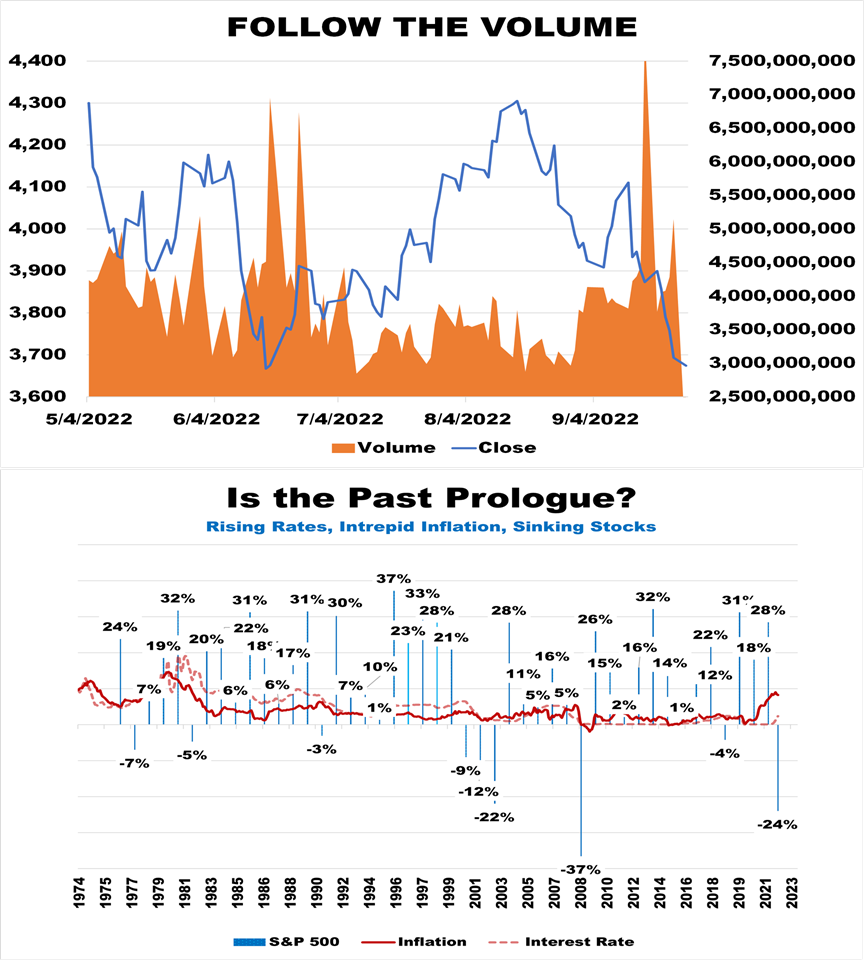 Inflation is when prices for things go up. Inflation happens when the economy is doing well, and people have more money to spend. It's usually because there's more liquidity around (caused by excess money printing from deficit spending) than there are goods and services. So when this happens, it makes it hard for people to afford the things they need.
Stocks have done pretty well in the past during periods of high inflation. Companies will typically raise prices to account for higher inflation rates, leading to increased profits and, as a result, higher stock values.
Disclosures: Any views, thoughts, and opinions pertaining to the subject matter presented in this post are solely the author's subjective opinions and do not reflect the official policy or position of 1st Discount Brokerage, Inc. Information is for educational purposes only and does not intend to make an offer or solicitation for the sale or purchase of any specific securities, investments, or investment strategies. Investments involve risk and are not guaranteed. Past performance is no guarantee of future results.
1st Discount Brokerage, Inc. is a licensed FINRA Broker-Dealer and Registered Investment Advisor. Securities and services are offered through 1st Discount Brokerage, Inc., Member FINRA/SIPC.