Service Types
We support our investment solutions with a wide range of services designed to improve our clients' experiences and give them more options as they build toward their financial health. Some of the types of services we offer are:
Saving & Investing
Whether you are thinking about retirement, working to pay for education, or are looking to build your wealth, we provide access to accounts that help you save. Some of our investment options include annuities, fixed income, mutual funds and stocks.
Insurance
Our licensed insurance agents help customers identify the right insurance for their needs while offering access to life and disability insurance solutions.
Banking
Our clearing firm, Apex Corporation, partnered with UMB Bank, N.A. to provide a Cash Management product that offers ACH payments, checking and debit service, and ATM withdrawals. Customers may also elect to participate in the Apex FDIC Insured Sweep Program.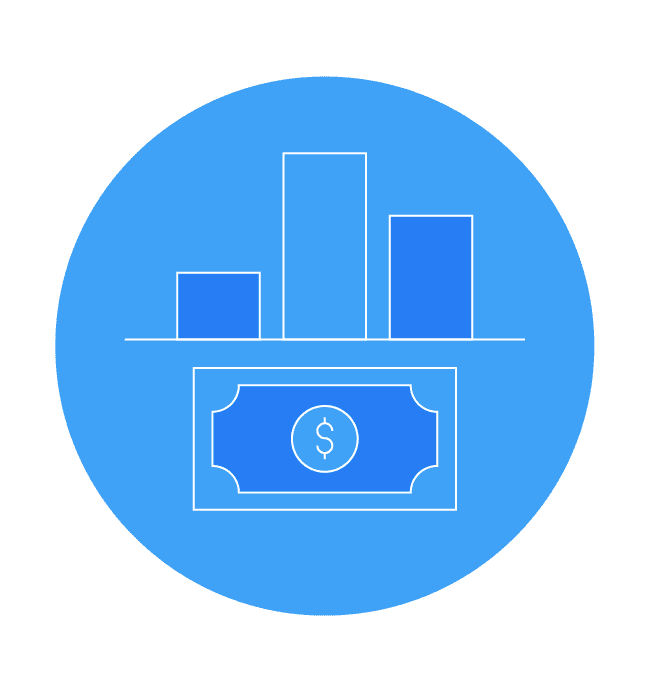 Wealth Management Services from 1DB
Besides the aforementioned services, we also offer dedicated wealth management services. We believe that wealth is a legacy. It creates opportunities to enrich people's lives, but it also comes with its own sets of challenges that families need to consider as they work to build and preserve wealth for future generations.
Our wealth management team can provide feedback on your plans and help you align your tactics with your financial goals. We can also answer questions pertaining to the unique needs your family's situation brings to the table. Wealth management services can give you the tools you need to maximize the long-term impact of your investments, and we offer advisory options for a wide range of topics, including multi-generational family planning, insurance, and estate and tax planning.
Get More from Your Investments
Digital technologies are making investing easier than ever. We believe investing can be for everyone. Investing is the first step toward financial health. Our financial and wealth management services provide clients with a variety of options as they work toward their long-term goals.
Apex Products
Apex Select Debit and Checking Services
Apex is partnering with UBM Bank, N.A. to provide service for this new Cash Management product which offers ACH Payments, Checking and debit services, and ATM withdrawals.
Additional details are available via the following links:
Apex Select Debit and Checking Services Application Form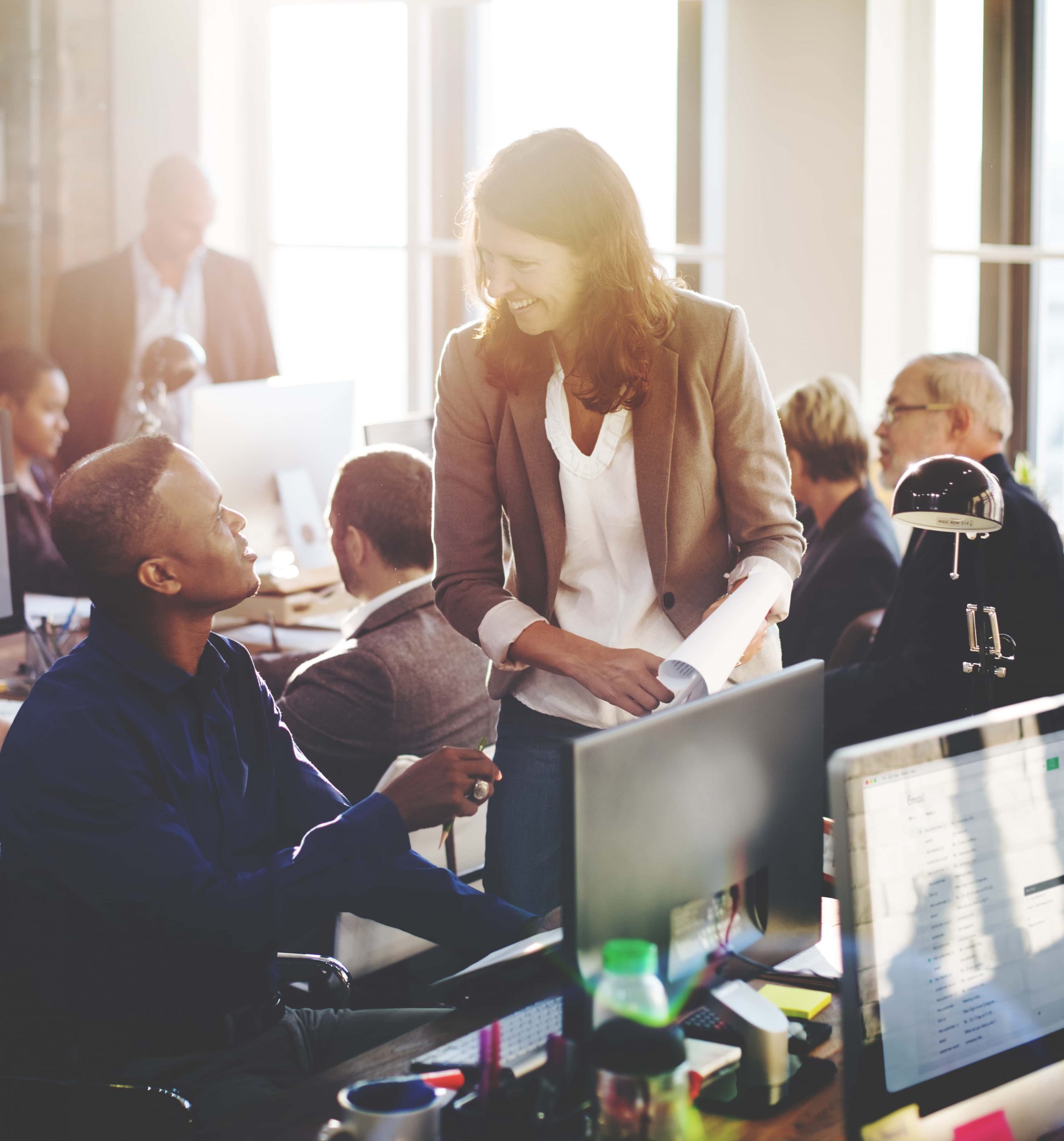 529 College Saving Plan
College Savings Plans are available from Mutual Fund companies that 1st Discount Brokerage conducts business with directly.  Please contact your 1DB registered representative for specific information, and be sure to check with your tax advisor before implementing a plan.
Annuities
Whether you plan to retire in four years or forty, making sure your nest egg will provide you with security for the rest of your life is a concern for any investor.  One powerful tool to help you prepare is an annuity.
An annuity is a contract between you and an insurance company.  When you purchase an annuity, you make a lump-sum contribution or a series of contributions, generally each month.  In return, the insurance company makes periodic payments to you beginning immediately or at a pre-determined date in the future.  These periodic payments may last for a finite period, such as 20 years, or an indefinite period, such as until both you and your spouse are deceased.  Annuities may also include a death benefit that will pay your beneficiary a specified minimum amount, such as the total amount of your contributions.
The growth of earnings in your annuity is typically tax-deferred; this could be beneficial as you may be in a lower tax bracket when you begin taking distributions from the annuity.  A word of caution: Annuities are intended as long-term investments. If you withdraw your money early from an annuity, you may pay substantial surrender charges to the insurance company as well as tax penalties to the IRS and state.
There are three basic types of annuities — fixed, indexed, and variable.
With a fixed annuity, the insurance company agrees to pay you no less than a specified (fixed) rate of interest during the time that your account is growing. The insurance company also agrees that the periodic payments will be a specified (fixed) amount per dollar in your account.
With an indexed annuity, your return is based on changes in an index, such as the S&P. Indexed annuity contracts also state that the contract value will be no less than a specified minimum, regardless of index performance.
A variable annuity allows you to choose from among a range of different investment options, typically mutual funds. The rate of return and the amount of the periodic payments you eventually receive will vary depending on the performance of the investment options you select.  You can learn more about variable annuities by reading the SEC's publication, Variable Annuities: What You Should Know.
Whether your financial plan includes a fixed, indexed, or variable annuity, 1DB can help you select one that meets your objectives.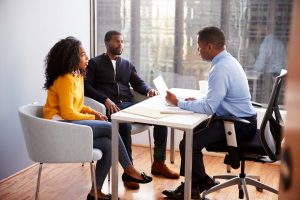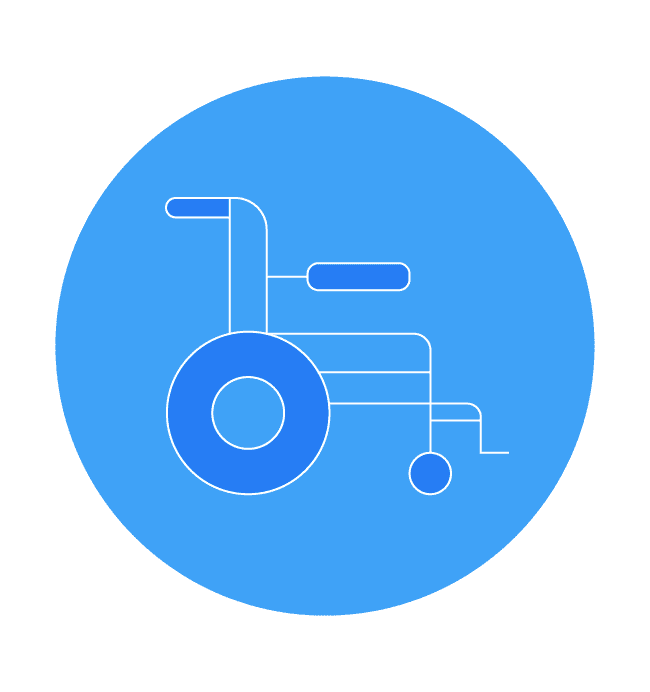 Disability Insurance
What would happen if you became disabled and suddenly had to stop working?  How would you pay your mortgage? What about your utilities, your auto insurance, or even food?  You would likely discover that Social Security and employer-sponsored disability income insurance plans leave you coming up short.  How long could you survive on your savings? Having disability insurance can provide a sense of security, knowing that if the unexpected should happen, you'll still receive a monthly income.
1DB offers solutions for various income levels and provides disability income insurance through a range of providers.  Since policies can vary significantly, we will guide you through the process of determining which policy best suits your needs. One of the popular riders offered by select insurance companies is the "return of premium" rider.  In essence, you pay a little more for the add-on and if there aren't any claims on your policy, you get all your money back at age 65.
Fixed Income
Fixed income is a non-equity type of investment that obligates the borrower (also known as the issuer) to make payments on a fixed schedule. If you lend money and the borrower has to pay interest once a month, you have been issued a fixed-income security.
Some of the products available through 1DB's fixed income department include:
Treasury securities, including US government bonds, bills, notes and TIPS (Treasury Inflation-Protected Securities).

Municipal bonds, including insured and zero-coupon bonds.
Corporate bonds.

UITs (Unit Investment Trusts).

CDs – Bank Certificates of Deposit.
Insurance
Our role is to act as an unbiased consultant who will assist in determining whether the Health, Life, Disability and Long Term Care policies used by our clients are the best fit and most cost effective for them.
We will also analyze whether or not any areas of coverage have been overlooked that might expose family assets to risk.
1st Discount Insurance Services, Inc. provides insurance services through our strategic partner, Crump Life Insurance Services. Our partner is a full service insurance firm representing some of the best insurance companies in the nation. They specialize in annuities, long-term care, and life and disability insurance.
Companies that Crump represents include:
AIG
Allianz
John Hancock
Prudential
Pacific Life
Transamerica
Nationwide
United of Omaha
Mutual Funds
A wide variety of Mutual Funds are available from 1DB. Our relationship with Apex Clearing offers a select list of MF Families under omnibus accounting basis and settles T+1. Please contact your 1DB registered representative or email a request to support@1db.com for additional information on which Funds are available.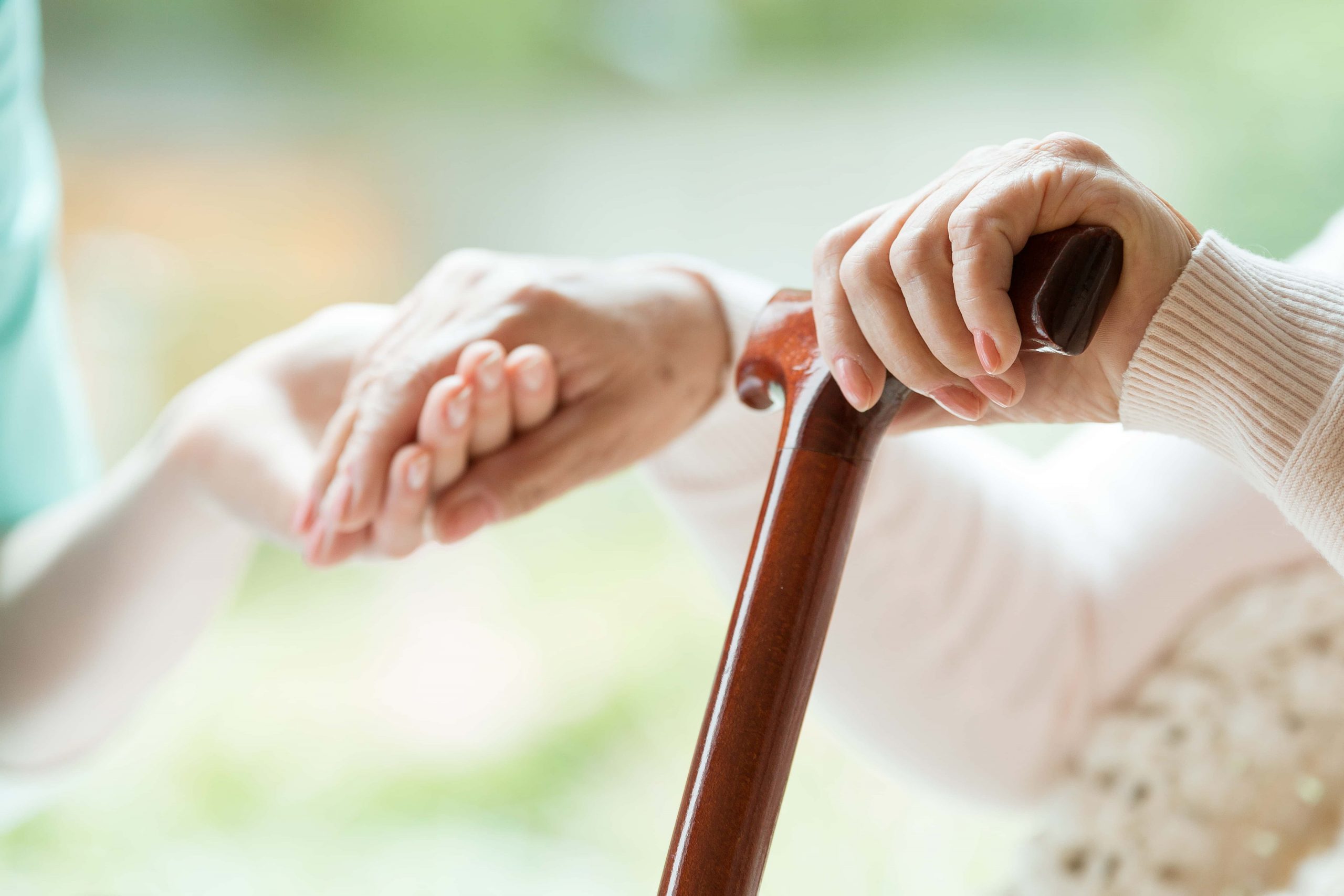 Retirement
Take a moment to dream.
What do you want to do when you retire?  Travel to exotic locales? Have a winter home in a warm climate?  Play 18 holes every day? Spend time with your children and grandchildren? We all have dreams, but not all of us have the plans to turn those dreams into reality.
Your retirement could last 20 years or more, but will your nest egg?  From inflation to health care costs and more, longevity presents challenges.  To continue the lifestyle you knew pre–retirement, it's important to create a financial plan that offers you the most potential value for your hard–earned money.
At 1DB, we assist you in choosing the investments that can help turn your dreams into a reality.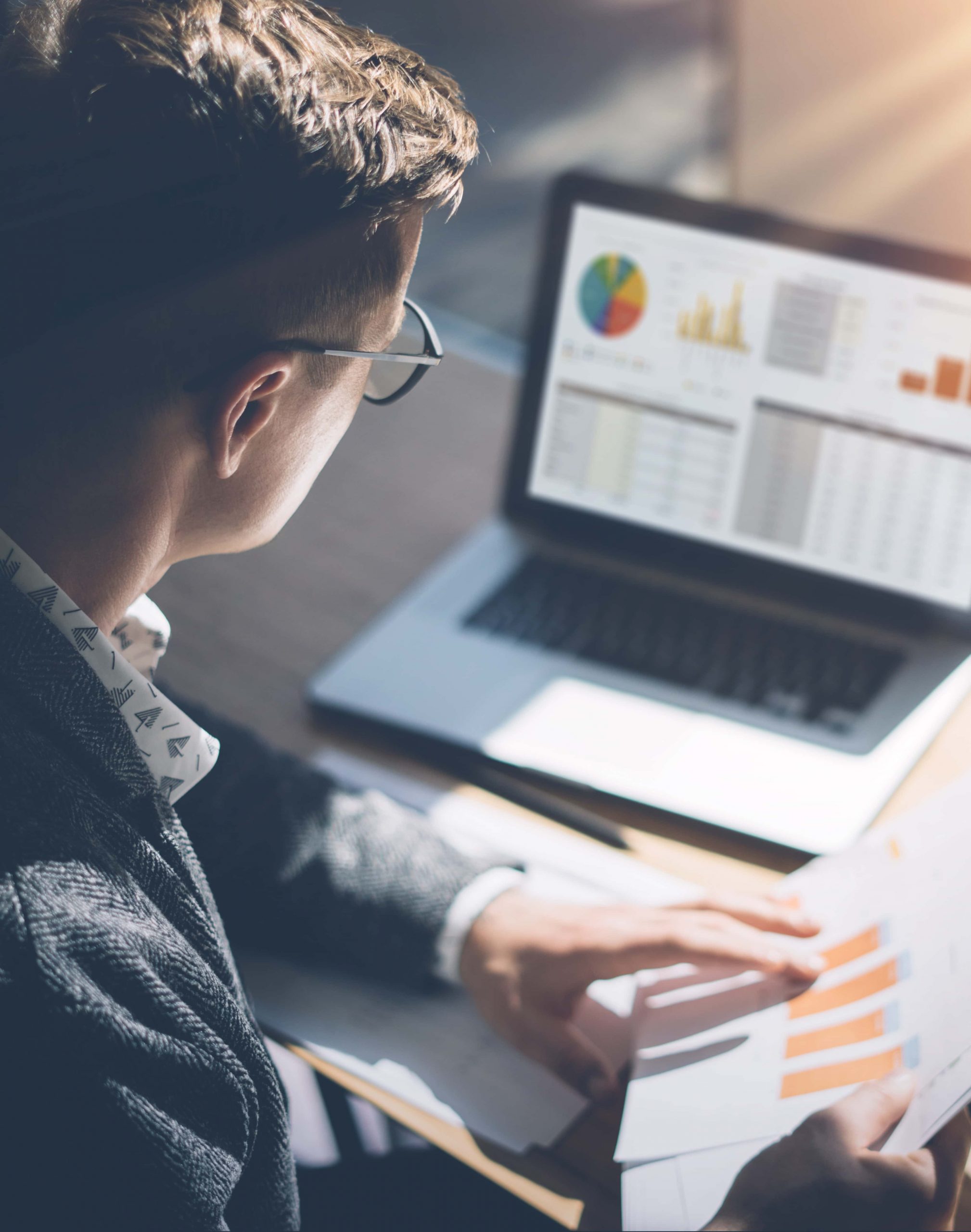 Stocks
When you buy a share of stock, you are taking ownership in a company.  Collectively, the company is owned by all the shareholders, and each share represents a claim on assets and earnings.  If the company distributes profits to its shareholders, you should receive a proportionate share of the earnings.
Stocks are often categorized by the size of the company, or their market capitalization.  The market capitalization is determined by multiplying the number of outstanding shares by the current share price.  The most common market cap classes are small-cap (valued from $100 million to $1 billion), mid-cap ($1 billion to $10 billion), and large cap ($10 billion to $100 billion).
Stocks are also categorized by their sector, or the type of business the company conducts.  Common sectors include utilities, consumer staples, energy, communications, financial, health care, transportation, and technology.
Stocks are often viewed as being in one of two categories — growth or value.
Growth stocks are ones that are associated with high quality, successful companies that are expected to continue growing at a better-than-average rate as compared to the rest of the market.

Value stocks are ones that have generally solid fundamentals, but are currently out of favor with the market.  This may be due to the company being relatively new and unproven in the market, or because the company has recently experienced a decline due to the company's sector being affected negatively.  An example of this would be if the federal government was to levy a new tax on all cell phones, thus negatively affecting all cell phone company stocks.
History has shown that, over time, stocks have provided a better return than bonds, real estate, and other savings vehicles.  As a result, stocks may be the ideal investment for investors with long-term goals.