Whew! or Wow! → 9,316,000 workers are without jobs in the U.S., the figure was 5,717,000 before the pandemic. The Federal Government and Federal Reserve answered the call by authorizing $10 trillion in financial support to stave off depression. The efforts by united Central Banks and collective governments have been effective. Now what? The Fed's congressional mandate is to maximize employment and stabilize prices. Economists and soothsayers argue that inflation is apt to be temporary. Economics 101 → basic laws of supply and demand state when demand exceeds supply, prices go up.
Inflation or Disinflation – Transitory or Enduring
Think about it; there are currently 9.2 million job openings. And, there are currently 9.3 million people unemployed, according to the Bureau of Labor Statistics. That's nearly equilibrium. Recently, an airline indicated that it would cancel 80 flights daily because they are understaffed. In communities around the nation, restaurants and other service providers are at a standstill because of the lack of workers. So, as the Fed continues to inject $120 billion monthly to lower the unemployment rate, is this the correct long-term decision considering the present gridlock?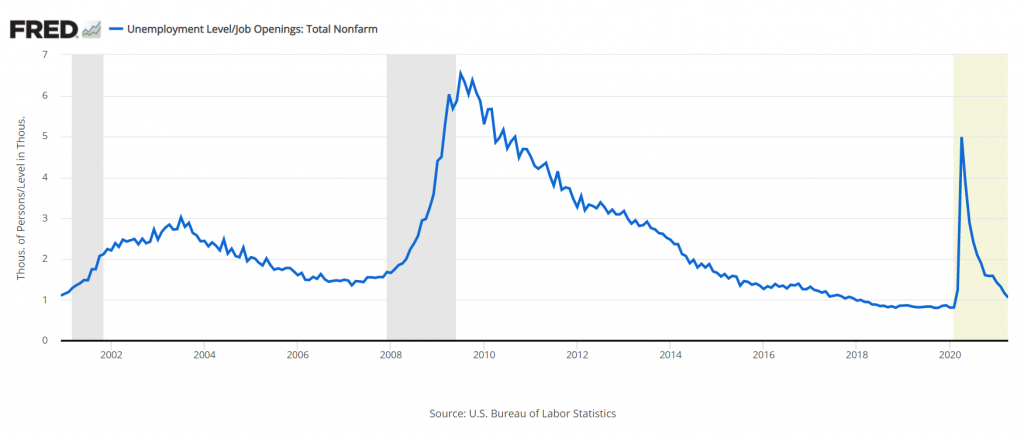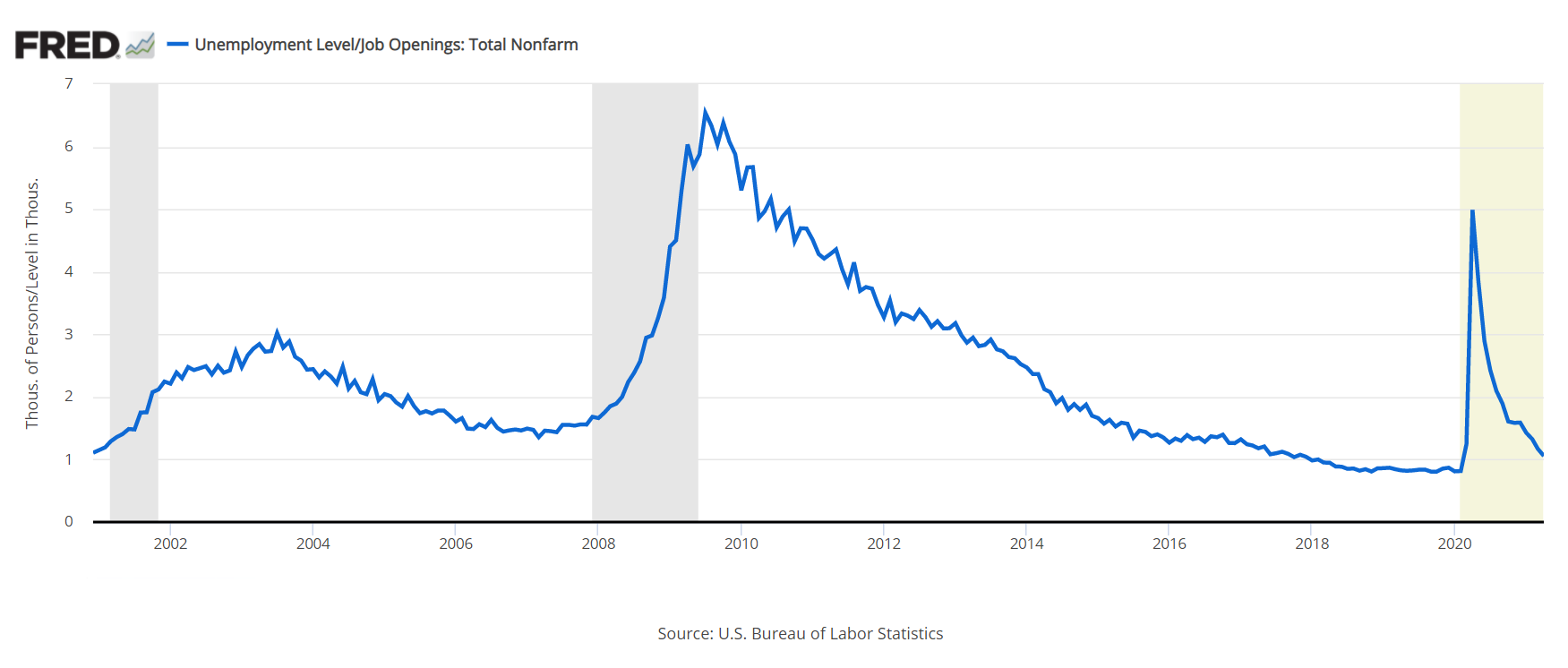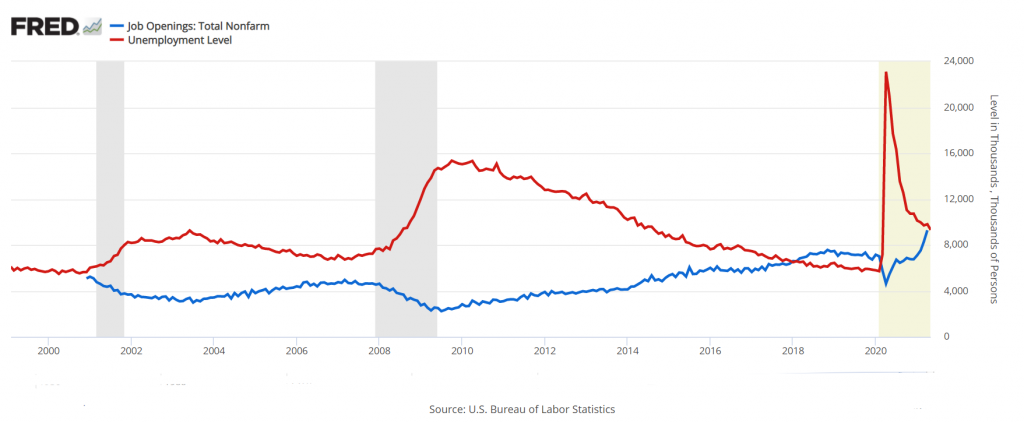 Disclosures: Any views, thoughts, and opinions pertaining to the subject matter presented in this post are solely the author's subjective opinions, and do not reflect the official policy or position of 1st Discount Brokerage, Inc. Information is for educational purposes only and does not intend to make an offer or solicitation for the sale or purchase of any specific securities, investments, or investment strategies. Investments involve risk and are not guaranteed. Past performance is no guarantee of future results. Any examples, outcomes, or assumptions expressed within this article are only hypothetical illustrations and should not be utilized in real-world analytic products as they are based only on very limited and dated open source information. Dollar-cost averaging, diversification, and rebalancing strategies do not assure a profit or protect against losses in declining markets. Asset allocation and diversification do not ensure or guarantee better performance and cannot eliminate the risk of investment losses in declining markets. Assumptions made within the analysis are not reflective of 1st Discount Brokerage, Inc. nor its personnel. 1st Discount Brokerage, Inc. is a licensed FINRA Broker-Dealer and Registered Investment Advisor. Securities offered through 1st Discount Brokerage, Inc., Member FINRA/SIPC.